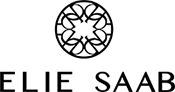 Women's
Gowns, Cocktail Dresses, Day Wear,
and Accessories


Monday, September 18th through Friday, September 22nd
Monday through Thursday: 9:00am to 6:00pm
Friday: 9:00am to 5:00pm
Location:
Soiffer Haskin
317 West 33rd Street, NYC
(Between 8th Avenue and 9th Avenue)
Credit Cards Only
(American Express, Visa or Mastercard)
All Sales Final.
All Outerwear and Bags must be checked in at Coat Check.

Strollers not allowed. No children under 12 will be admitted.

(917) 562-2140
soifferhaskin.com
Location
Soiffer Haskin
317 West 33rd Street, New York, NY
Just West of 8th Avenue